Fall Treats for your Furry Friends
Pumpkin spice season is upon us and we know how much you want to share the joy of the fall season with your pets. Here are some safe recipe options for making fall treats at home for your dogs and cats. 
---
Wheat-Free Peanut Butter Pumpkin Dog Treats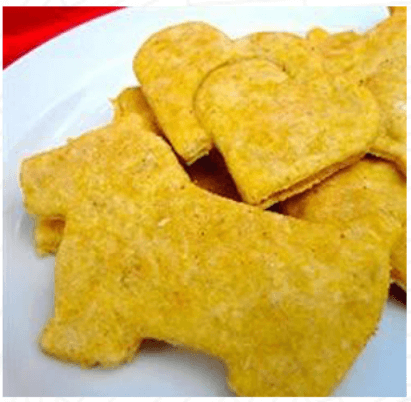 ​Ingredients: 
2 cups white rice flour
1/2 cup creamy peanut butter
1 cup pumpkin puree
2 eggs 
1 teaspoon cinnamon
Directions: 
1. Preheat oven to 350 degrees and line a baking sheet with parchment paper, silicone baking mat or spray with non-stick cooking spray.
2. In a large bowl mix all ingredients one at a time, kneading well after each addition.
3. Knead dough into ball and roll onto a floured surface1/4 inch thick. Cut with the  cookie cutter of your choice.
4. Place on your prepared cookie sheet and bake for 10 to 15 minutes. Cool and refrigerate.
Yield: 5 to 6 dozen small circles
Fall Cat Treats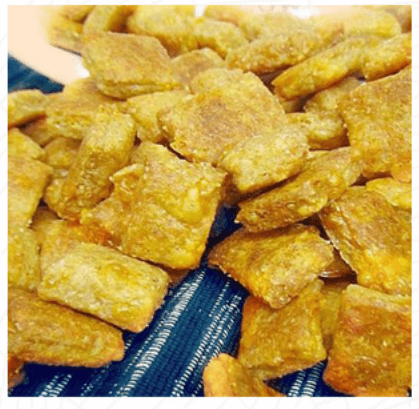 Ingredients:
Half a can of any cat wet food
Important: Do not freeze homemade cat treats. All homemade cat treats that have been baked should be stored in the refrigerator no longer than 5-7 days to maintain their freshness and prevent spoilage.
Directions:
1. Preheat oven to 350 degrees
2. Spread 1/2 can of cat food onto a sheet of waxed paper.
3. Cut the flattened cat food into triangles, each 1/2 inch thick.
4. Place the triangles on an ungreased cookie sheet and bake in the oven for 15 minutes.
5. Flip the triangles and bake for another 15 minutes.
6. Let cat treats cool completely before serving to your cat. 
Super Simple Sweet Potato Dog Treats 
​
Ingredients:
1 sweet potato
2 1/2 cups whole wheat flour
1/4 cup unsweetened applesauce
2 eggs
Directions:
1. Preheat oven to 350 degrees. Prick sweet potato several times with a fork.
2. Heat sweet potato in a microwave on high until  tender, about 6 minutes. Cut potato in half and scoop flesh out of the skin into a bowl; discard skin. Mash potato with a fork or potato masher and transfer about 1 cup to a large bowl. Freeze any remaining sweet potato for a future batch.
3. Mix whole wheat flour, applesauce and eggs in the large bowl with the sweet potato until a dough forms. Turn dough out on a well-floured surface and roll dough to about 1/2-inch thick. Cut out shapes using a cookie cutter or cut dough into strips with a pizza cutter. Arrange cookies on an ungreased baking sheet.
4. Bake until crisp, about 35 to 45 minutes. Cool in the pans for 10 minutes before removing to cool completely on a wire rack.
---
Reminder
No matter how much your furry friend begs, their favorite snacks should only be a small part of their diet. Pay attention to calories and portion sizes, and make sure less than 10 percent of your dog or cat's daily caloric intake consists of treats. Also, many fruits and vegetables make excellent dog treats. Some are not safe, so research before sharing human food with your canine companion. For your feline friend, consider offering a small piece of plain cooked chicken or salmon. Many cats enjoy cooked eggs, too.
Recipes courtesy of Hill's Pets, and doggydessertchef.com