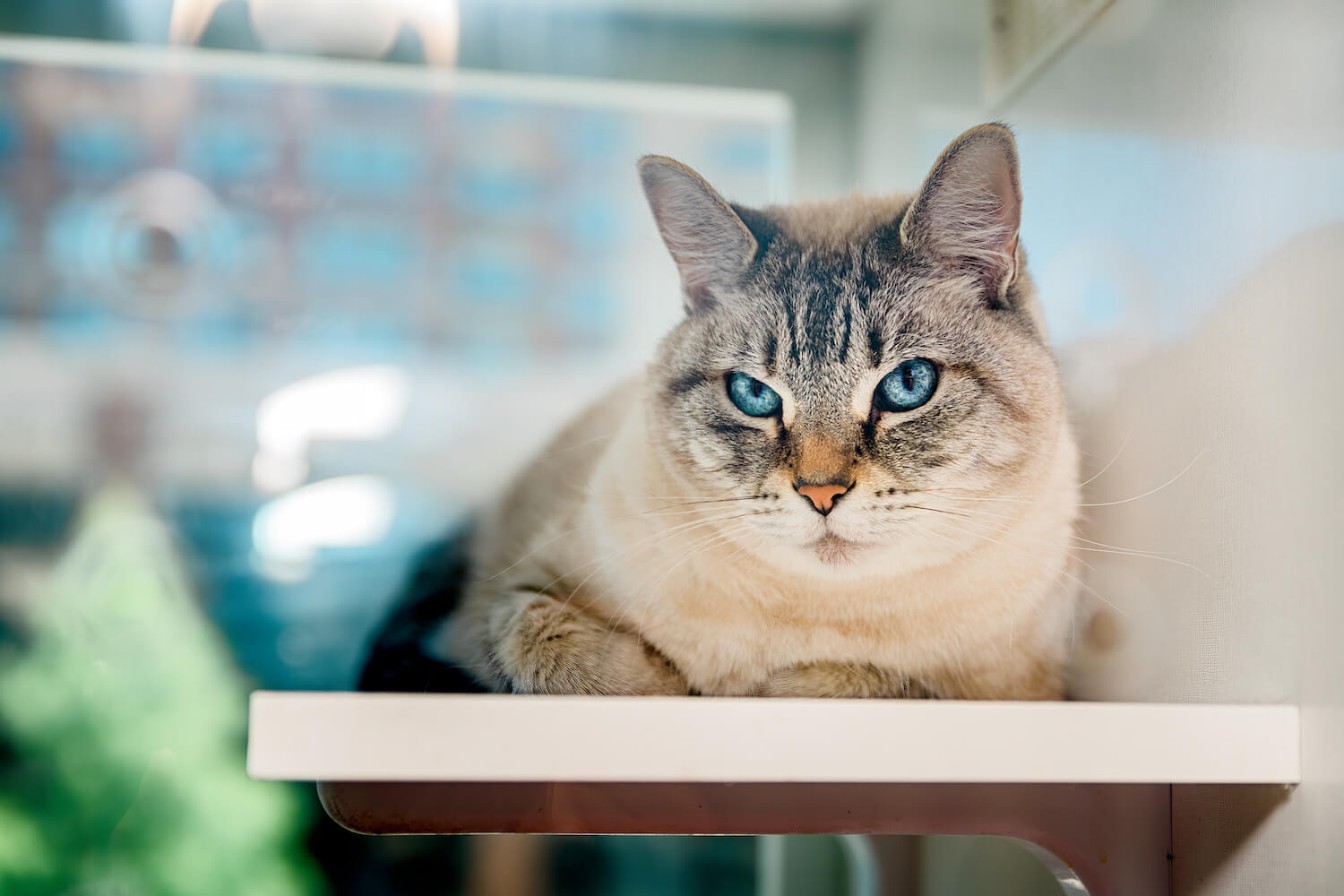 The Country Club is for felines of all breeds, ages, and personalities. We provide comfort for each of our guests in our specialized dog-free section of our resort. Select cabanas have window views to enjoy outside activities and others have in-room viewing for a calming experience.
We provide our guests with premium cat food, comfortable bedding, and a window perch in every cabana. We also provide piano music at a specific decibel for reducing stress and diffusers which mimics the natural calming messages known as pheromones to help your cat feel more comfortable and secure. To top it all off, guests may receive open area play time, individualized playtime, cat tower climbers, toys, and treats based on their preference.
Check our availability and reserve a cabana with our reception team at (214) 526-2033. 
Reservation drop off and pick up is available:
Monday - Friday | 8am - 5:30pm
Saturday | 8am - 11:30am
If your pets medical history is not up to date, or medical records have not been provided on immunizations* and intestinal parasite screening, our medical staff will perform those services during their stay and conveniently include this on your final boarding invoice.
First time guests will have a registration exam performed which includes a temperament and wellness assessment with our veterinarian. The fee for this will be included on your final boarding invoice but is waived if you are a current client of Highland Park Animal Hospital or Vickery Place Animal Hospital. 
Pricing : $39/Night Individual Play time, toys, and treats from our window viewing room
$11 Each feline guest receives Capstar at the beginning of their stay to maintain our flea-free facility. This preventative measure will not affect any other flea treatments that you routinely use at home. A nominal fee will appear on your final boarding invoice for this service.
If your pet does receive medications please bring the original bottle with instructions by your veterinarian. 
*Immunizations Required for Feline Guests: 
Rabies
FeLV (Feline Leukemia)
FVRCP (Rhinotracheitis, Calicivirus, Panleukopenia)